Today, the use of tomato cages has increased tremendously. They are primarily used to support or balance the weight of the harvest and allow tomato plants to spread upwards as they grow. Tomato cages provide the best support for growing tomatoes. There are two types of tomato plants, bushes, and vines. Bush tomatoes, also called determinate, can cope without support but vine tomatoes, called indeterminate, require a surrounding structure for high yield. Luckily, it is possible now to build the cage manually for your tomato plant.
How to make tomato cages from wood? Well, it is very simple. You just need some instruments and instructions to make a tomato cage from wood. The instruments such as deck screws, drill bit, screwdriver, measuring tape, sandpaper, etc will be needed. Along with these instruments, you'll have to follow certain steps as well to make a perfect tomato cage from wood. These steps are explained below and you would face no difficulty after reading this guideline.
There are a lot of types of tomato cages. They may be simple cone-shaped, wire type, or made up of plastic or PVC. These types of tomato cages are easily available in hardware stores. However, tomato cages made up of wood are the best, having many designs. So, stay with us to learn the DIY wooden tomato cages process.
Necessary Things To Make Tomatoes Cages
Usually, the tomato cages are about 5 feet tall and 18 inches wide because tomatoes may reach up to 6 feet by the end of the growing season. Also, its width is perfect for tomatoes. There are a lot of materials you would need to make a perfect tomato cage from wood. These things are easily available at any hardware store. So, take a day out, arrange these materials and make a tomato cage at home! The necessary materials are listed below, check them out:
Wood
The first thing you would need is wood, obviously! You will need at least 4 pieces of lumber. It may be pressure-treated lumber or untreated. You can use both of these types for constructing a cage. Our Favorite selected wood piece is unfinished wood pieces from kiikooll brand.
Deck screws
It is a device you must have to make a tomato cage. They come in various sizes however, 36 deck screws of 2 inches are perfect for you. However, others can also be used. These are usually made up of steel and copper and are corrosion-resistant. You can get this product on Amazon as well.
Drill bit
You will also need a drill bit for pre-drilling holes. It is a cutting tool used for removing materials to create a hole. They come in various shapes and sizes and can create different holes in different materials. You can get this product on Amazon as well.
Screwdriver
This tool is used for installing and removing screws. You will need it in the cage formation process. The Phillips head screwdriver is ideal for this task. Their tip is hardened to minimize wear and is made up of steel. You can check our best choice magnetic screwdriver set.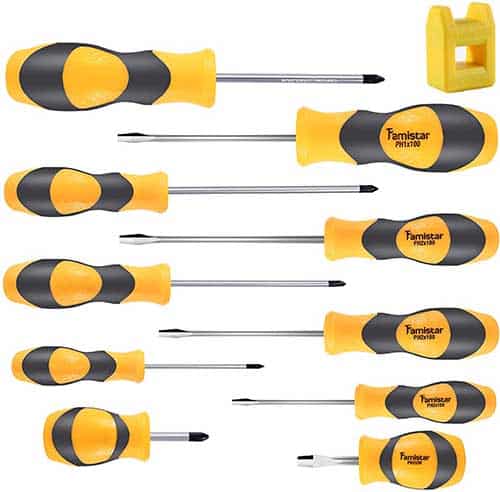 Electric drill
An electric drill is used to make round holes in your target. It is accurate and safe to use. An electric drill is secured by a chuck and fitted with a bit. Different drills have different speeds, size,s and power. Here is our best DECKER 20V MAX Cordless Drill.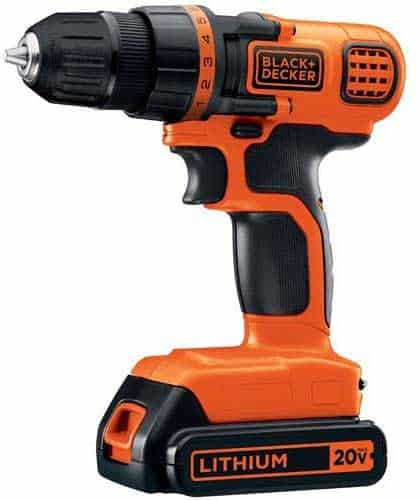 Pencil
You will need a pencil for marking your targets in making tomato cages. They are simple to use and can remove what you've drawn through the eraser. You can TICONDEROGA Wood-Cased Pencils for this project. By using this pencil you can measure easily for cutting the wood in proper size.
Measuring Tape
Measuring tape will be used to measure the wood and its pieces correctly and precisely. It is made up of plastic like ribbon, cloth or fiberglass material marked with specific measurements like centimeters, inches or feet. You can get Komelon Power Tape from amazon.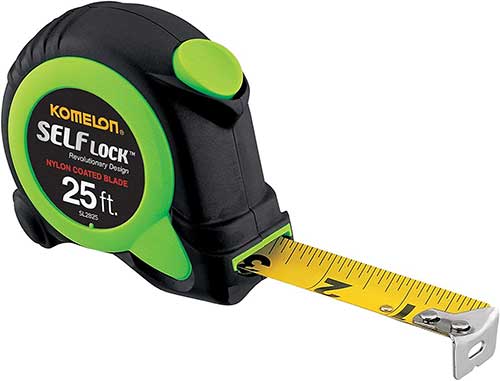 Saw
It will be used to cut the wood into pieces that are necessary for tomato cages. It is made up of sharp-pointed blades, wire chains. Some of them even operate with motors. Different sizes of saws are available to do a cutting job. You can get DECKER 20V Max Cordless Chainsaw from amazon and it is best than all other saws for some of its unique features.
Sandpaper
The sandpaper will be used to remove materials from wood and especially to make the wood's surface smoother. They are usually made up of minerals like aluminum oxide that are glued onto the paper backing. You can check Wet Dry Sandpaper Assorted from amazon.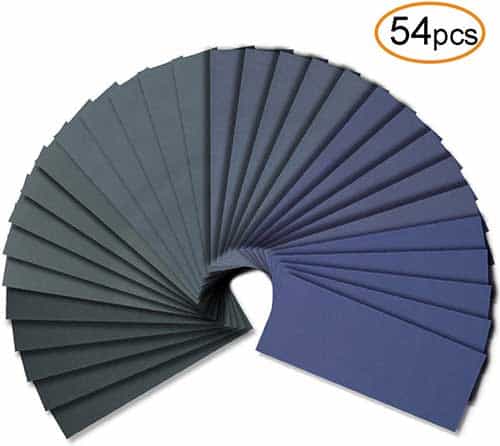 Wood stain/ paint
Get paint or stain of your own choice if you want to paint your cage. They can paint the wood by soaking pigment into the wood fibers with a solvent. You can get this product on Amazon as well.
Required Steps to Make a Tomato Cage From Wood
To make the best tomato cage, you'll need to invest some time. Choose a holiday and start making the product. But before that, you must know the important steps in making the tomato cage from wood. You don't know? No worries! Just go through the below points and you will find it easy! Because here we are mentioned a perfect wooden tomato cage dimensions below:
1. Cut the wood
After getting the perfect pressure-treated wood, cut it into suitable pieces to make rails out of them. While cutting the wood, be careful to cut at the right points.
2. Assemble the Two Main Rails
There are two main rails in each cage 2×2. Each main rail has two vertical kinds of wood of 60 inches long. Furthermore 4 horizontal wood attachments with 18 inches long 1x2pieces. Hold the two main rails vertically and attach horizontal pieces consecutively with a gap of 18 inches. To measure gap horizontal piece itself can be used  Always judge your holes before screwing it so that the screws may not split the wood.
At first, fix the topmost rail and below the edge attach the second rail at a distance of 14.25 inches. Similarly, the top edge of the third rail is also placed about 14.25 inches below the lower side of the second rail. In the end, the lowest rail is also placed at 14.25 inches away from the third rail.
3. Join Side rail and Two Main rails
The wood spacer is used to join two main rails and side rails. Now attach the top rail first and then the bottom rail. Finally, attach the other two.
4. Paint or Stain for Protection
If you leave these tomato wood cages unpainted or unstained, they may get damaged when exposed to unpredictable weather conditions. Therefore, paint or stain provides extra protection to them. Moreover, it depends on you if you want to make these cages more attractive, you can use colorful paints.
Why Build Tomato Cage at Home?
Tomato cages made up of wood are available at the market. However, you can also choose to make it at home. There are several benefits to it. The size you're looking to buy may not be available in the market. Another factor can be its cost. Let's discuss them one by one:
Ready-to-use cages are sometimes smaller in size, loosely welded with low standard material, and are costly. For this reason, it is good to build cages manually.
For higher yield and larger areas of cultivation, buying cages is not cost-effective.
Quality may not match your requirements and expectations. So, it's better to know the procedure and make a tomato cage from wood at home.
Precautions
Reading all the points above, you would have realized that making a tomato cage is not that hard. But there are some precautions that you must keep in your mind, before starting. If you follow these precautions, you will make an ideal tomato cage in a short time. Let's check it out!
Making the Right Cage
Making the right cage for your tomato plants is a step that should be taken with full attention. A three-foot-tall, cone-shaped cage that is found in many gardening supply stores is good enough for some determinate plants but cannot handle indeterminate plants. Keeping this fact in mind, a cage of height of about 4 feet and a width of 14-18 inches is suitable for determinate tomato plants. Plus the height of 6 feet is enough for an indeterminate variety of tomato plants.
Place Cage after seedling
It is noteworthy that the tomato plant is such a delicate plant that it can hardly bear any pressure. So, it is advised to place the cage right after the seedling. Be careful it may not damage roots. This plant grows too fast and you should not take the risk of cage installation during its growth as it may damage its soft branches.
Fixing cage in soil
In order to fix the cage in the soil, place it right around the plant and draw some pressure to dig it down in the soil. For larger cages, extensions or stakes may also be driven along with the cage. Carefully guide the branches of the plant through the cage as it grows to fill it
Benefits of Making Tomato Cages
Can't we grow tomato plants without a cage around it? You can, but its production suffers without a cage. Following are some of the benefits of using a cage:
Provides Support and Avoid Diseases
A tomato cage provides support to your plant and helps it grow vertically upward. This prevents them from bending or crawling along the ground. Without a cage, they may come in contact with the soil for a longer time which suspects them to fungus and other diseases. By keeping your plants off the ground, you prevent rainwater from splashing the plant leaves, which is a common way for disease spreading.
Saves Space
You can easily save much space in your garden by growing plants in a cage. By saving space, you can plant more and get a larger harvest at the end of the season. Also, crop rotation is much more practical in a small garden.
Support Branches
Tomato cages have horizontal supports. So you can easily rest the branches of your tomato plant on these horizontal supports. Doing this reduces the chances that the branches will split or break due to the weight of tomatoes on the vine. It is also helpful in windy weather conditions. Unlike stakes, you will not have to tie your plants to the cage as it grows. However, you still can tie your plant to your tomato cage if there are chances of heavy winds.
Taking Care of Your Tomato Plant
Most importantly, it is much easier to take care of plants that are grown in tomato cages than if grown along the ground. If your plants are growing vertically in a tomato cage, you will not have to worry about stepping on vines, fruits, and branches. Also, you can water the base of your plant easily. This will save the leaves of the plant from getting wet and your plants will not suffer from fungus and rot.
Protection of Plants
It can be difficult to protect an established plant from cold if you live in an area with low temperatures. A tomato cage can protect your plant from cold because it provides a very nice frame for you to wrap the garden fabric around your plant, in preparation for an early fall frost.
Frequently Asked Questions
What if my tomato cages fall over?
Try to use additional support in the form of garden stakes. Take the help of a hammer to drive the stakes into the ground parallel to the legs of the tomato cage. Finally, with the help of twine, tie the legs of the tomato cage to the stakes.
How many plants per tomato cage?
Put only one plant in each cage. Putting more than one plant in a single cage is asking for trouble because the plants that are close and overcrowded will end up competing for water, nutrients, and sunlight. Putting more than one plant in a single cage also increases the chances of disease spreading.
How to use a tomato cage in a container?
First, place the plant in the soil and cover the roots with soil. Then place the legs of the tomato cage into the soil. Be careful in placing the legs of the tomato cage.
Are tomato cages better than stakes?
Yes because square tomato cages are much sturdier and will last longer but in stakes, you will need to tie or tape some plant stems to the stakes.
How tall do tomato cages need to be?
The height of the cage is dependent on the fact that which variety of tomato you are planning to grow. For determinate variety, the cage should be 4 feet long and 14-18 inches wide in diameter. For indeterminate variety, it should be above 4 feet in height and 6 inches in width.
DIY Wood Tomato Cages
Final Verdict
We hope this article will help you and you got your complete guide about how to make tomato cages from wood. We have provided you with the best instructions and steps to make a tomato cage from wood. Just follow the above-mentioned steps and you can easily build these cages on your own at home. I hope you will be happy with your best wooden tomato cages which you made by following our above step by step guide. You can read our other related content like how to use a tomato cage in a container.